Cape Winemakers Guild 2023 Tasting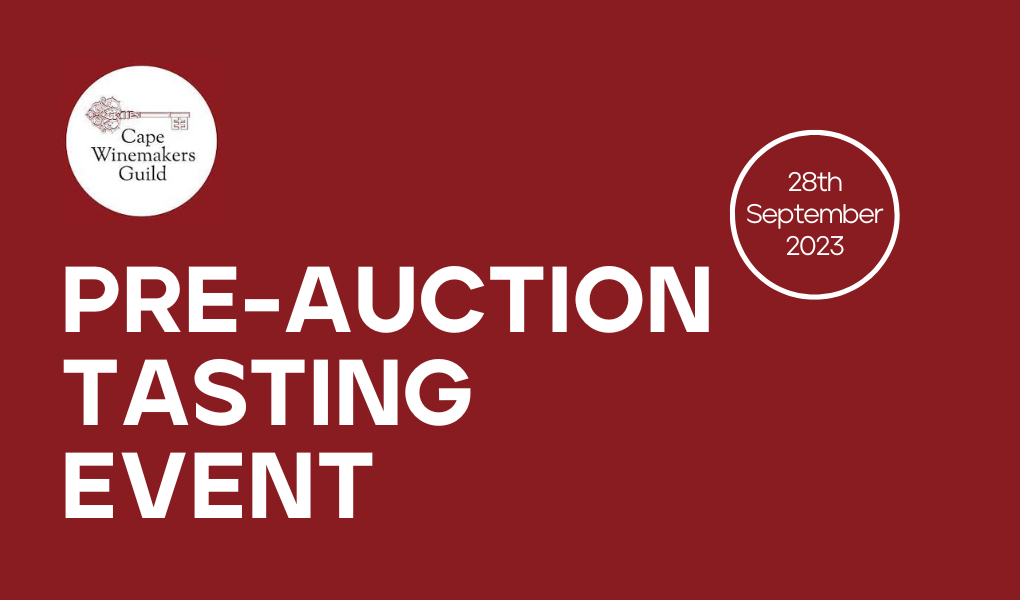 Exclusive at KapWeine
In collaboration with the CWG (Cape Winemakers Guild), KapWeine offers an exclusive tasting of the current auction wines from South Africa. At our CWG showcase with about 30 wines you can taste the best wines of the selected producers. Between 180 and a maximum of 360 bottles per wine will be sold at the auction in South Africa in October.

The 38th Nedbank Cape Winemakers Guild Auction, conducted by Strauss & Co last year, achieved total sales of R13 985 500 (CHF 64 3819.-), with 1 898 cases (6 x 750 ml) achieving an average price of R7 369 (CHF 339.-) per case and an average price per bottle of R1 227 (CHF 57.-).
The CWG is an organisation of leading South African winemakers committed to winemaking excellence and meaningful transformation. The total number of members is currently 41.
The three newest members are Reenen Borman of Boschkloof Wines, Christo le Riche of Le Riche Wines and Hannes Storm of Storm Wines.
Don't miss this unique opportunity to taste the best wine from the particular CWG members!
Join us now for an exclusive pre-auction walkaround tasting at KapWeine in Wädenswil. The number of tickets is limited to 30.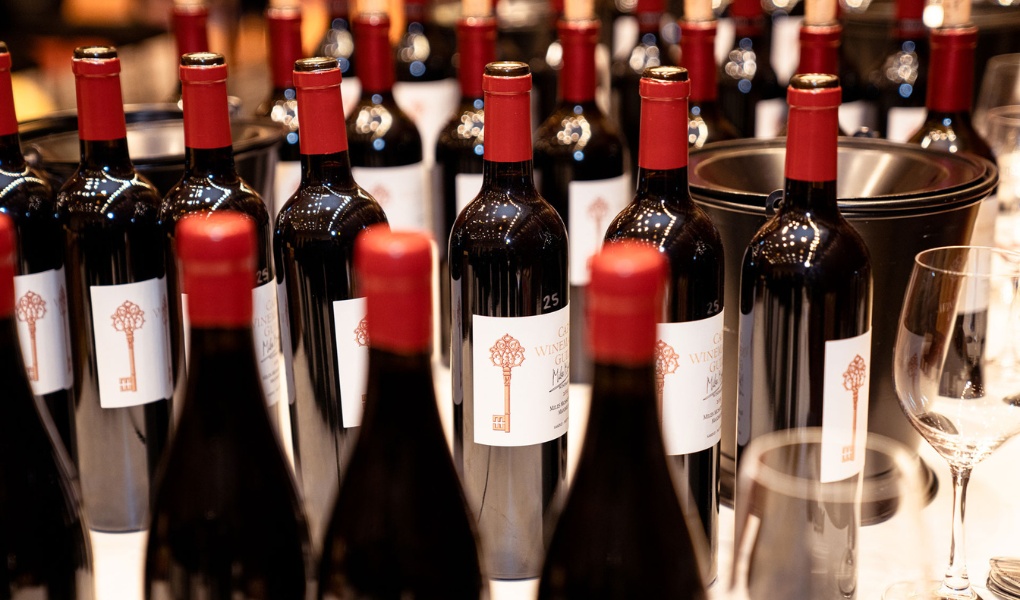 List of CWG wines that you can taste at our tasting room on the 28th of September:
Graham Beck Blanc de Blancs Chardonnay Barrel Fermented 2014 (Pieter Ferreira)
Graham Beck Blanc de Blancs Cuvée 108 Chardonnay 2014 (Pieter Ferreira)
Mullineux Swartland «The Gris» Old Vine Sémillon 2022 (Andrea Mullineux)
Beaumont Family Wines Hope Single Vineyard Chenin Blanc 2022 (Sebastian Beaumont)
Raats Family Wines The Fountain Terroir Specific Chenin Blanc 2022 (Bruwer Raats)
Ataraxia Under The Gavel Chardonnay 2022 (Kevin Grant)
Survivor CWG Chardonnay 2022 (Pierre Wahl)
Warwick The White Lady Auction Chardonnay 2021 (JD Pretorius)
Jordan CWG Chardonnay 2022 (Gary Jordan)
Bartho Eksteen Vloekskoot Sauvignon Blanc – Wooded 2022 (Bartho Eksteen)
De Grendel Op Die Berg Pinot Noir 2021 (Charles Hopkins)
Survivor CWG Pinot Noir 2022 (Pierre Wahl)
Beaumont Family Wines Arturo's Pinotage 2021 (Sebastian Beaumont)
Neil Ellis Wines Amper Bo Tempranillo 2017 (Warren Ellis)
David Finlayson Wines Inkunzi Tempranillo 2018 (David Finlayson)
Boplaas CWG Daniel's Legacy 2021 (Carel Nel)
Keermont Vineyards Where Mountains Meet – Red Blend 2021 (Alex Starey)
Erika Obermeyer Wines Silver Linings 2021 (Erika Obermeyer)
Jordan Sophia 2021 (Gary Jordan)
Leeu Passant Franschhoek Hillside Cabernet Franc 2021 (Andrea Mullieux)
Raats Family Wines Stella Nova Cabernet Franc 2019 (Bruwer Raats)
Neil Ellis Wines Jonkershoek Cabernet Sauvignon 2019 (Warren Ellis)
Delaire Graff Estate Banghoek Cabernet Franc – Cabernet Sauvignon 2019 (Morné Vrey)
Miles Mossop Wines Maximilian 2020 (Miles Mossop)
Hartenberg CWG Auction Cabernet Sauvignon 2021 (Carl Schultz)
Ernie Els Wines CWG 2020 (Louis Strydom)
Spier Frans K Smit CWG Special Edition 2019 (Frans Smit)
De Trafford Glenrosa Syrah 2021 (David Trafford)
Dewaldt Heyns Family Wines CWG Shiraz Reserve 2021 (Dewaldt Heyns)
Boplaas Cape Tawny Colheita 2007 (Carel Nel)
Rall Wines Noa Syrah 2021 (Donovan Rall)
Check out the highlights of last year's auction: