Taste The Best Spring Edition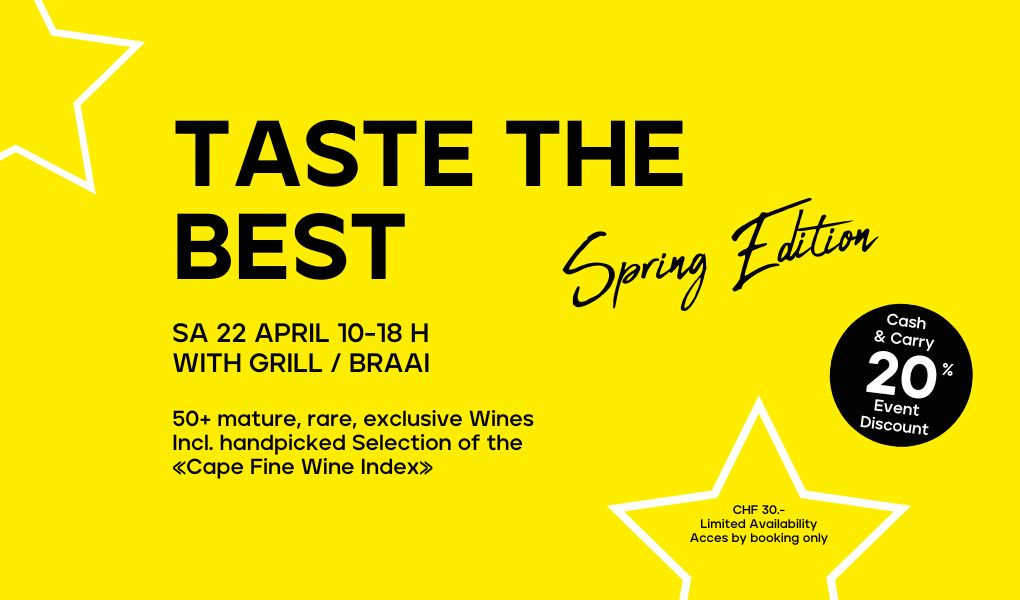 Taste the most exclusive South African Wines
When the spring fever awakens, it is well known that love goes through the stomach, respectively the wine through the palate and the senses. To celebrate the prestigious, rare and mature wines, we invite you to a special and exquisite tasting on the 2nd floor, which can be attended only by appointment. We are talking about the «Taste The Best – Spring Edition» and a handpicked selection of the South Africa's «Cape Fine Wine Index».
Register now, as spots are limited. Wine enthusiasts should also hurry, because the demand of the 60 Cape Fine Wine Index Portfolio is increasing day by day. First come, first served!
Limited availability and exclusive access by booking only.
The entrance fee of CHF 30.00 on the 2nd floor will be deducted as a voucher only on the event days, starting from a shopping cart value of CHF 300.00.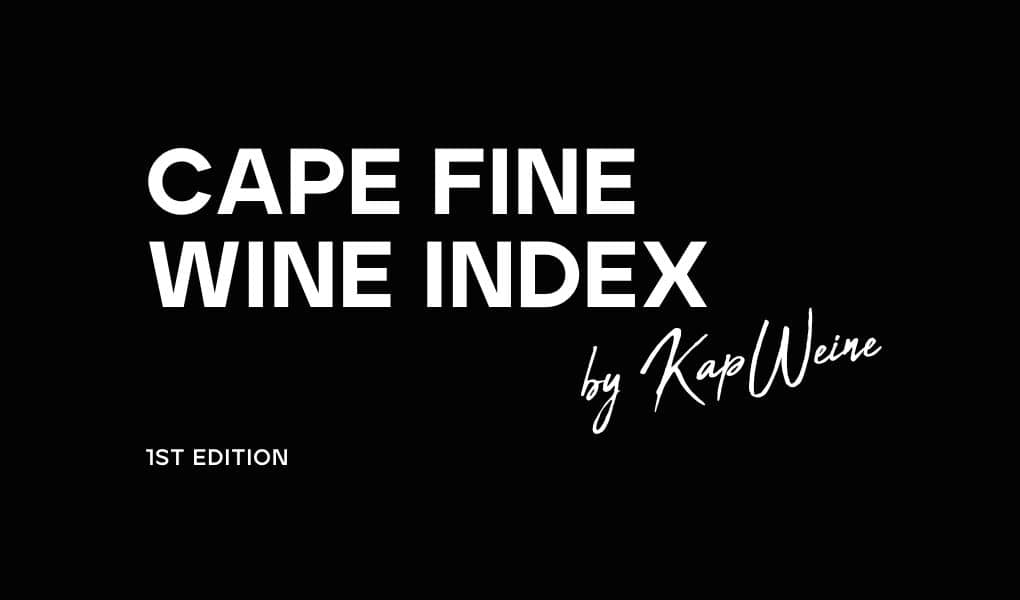 Cape Fine Wine Index – 1st Edition
You want to invest your money safely? Then you are exactly right with us! Because KapWeine has launched the 1st Cape Fine Wine Index, where you can secure 1 of 60 portfolios with 54 special red wine bottles.
If you purchase a portfolio, the entry fee for the tasting will be deducted from the purchase price.
Spring Tasting Ground Floor
Experience a springtime wine tasting of a special kind on the ground floor for free. From new vintages to new discoveries to daily wines offering refreshing variety. We show you the diversity in a glass of South Africa, allowing you to discover personal favorites.
So come by and toast with us, whether MCC/sparkling wine, rosé, white wine or red wine, we offer the right choice for every taste!
Producers
Food and Drinks
Starting at 12 noon, our grill/braai will be fired up for tender zebra or ostrich filet and boerewors, as well as scampi and rock lobsters with side dishes such as chickpea curry or wedges. Enjoy a glass of wine, a beer or soft drink at our Springbok Bar.
Event discount
As usual, you will benefit from a 20% Cash & Carry discount* at the event!
*exclusively valid on non-discounted wines, the discount is not cumulative with any other special offers.
The ticket price will be deducted as a voucher exclusively on the event days, starting from a shopping cart value of CHF 300.