Wine with heart
How a wine can improve the world
Rhino Tears is more than a South African wine; it is a wine that contributes to building a better world from its source to your table.
Rhino Tears ist ein Wein, der geboren wurde, um genossen zu werden und um die Welt, in der wir leben, zu verbessern. Warum? Denn jede Flasche hilft nicht nur, die Wilderei auf Nashörner in Südafrika zu verhindern, sondern mit dem Kauf einer Flasche Rhino Tears leisten Sie auch einen Beitrag für Swiss Board of Aid Charity und den SAN (South Africa Nationalparrk).
With the Swiss Board of Aid, KapWeine is setting an example by donating CHF 2 to the organisation for every bottle of wine* sold. The Swiss Board of Aid was founded in 2012 and is registered as a non-profit association in Switzerland. It works in support of all kinds (especially hospitals, clinics, schools and children), mainly in the Eastern Cape in South Africa.
Wine with a history
«Mt Vernon Wine Estate» in Cape Town has developed a range of high quality yet affordable wines for everyday consumption.
Mount Vernon Rhino Tears wine was born from the coming together of three passionate men about rhino conservation. John Hooper, managing director of Mount Vernon Wines, met John Turner, chairperson of SANParks Honorary Rangers Conservation Services Unit, and Andre Nel, owner of The Hat & Creek restaurants in Hoedspruit and Phalaborwa. After spending a few days with the rangers at the Kruger Wilderness Experience bush camp, they came up with the idea of wine to raise money to fight poaching.
Rhino poaching has reached a crisis point in South Africa. Despite extensive efforts by teams on the ground, rhino populations across the country continue to decline. Since its launch at the end of 2014, Rhino Tears has already raised almost 2 million rands (CHF 110,000.-) to fight rhino poaching in South Africa's national parks.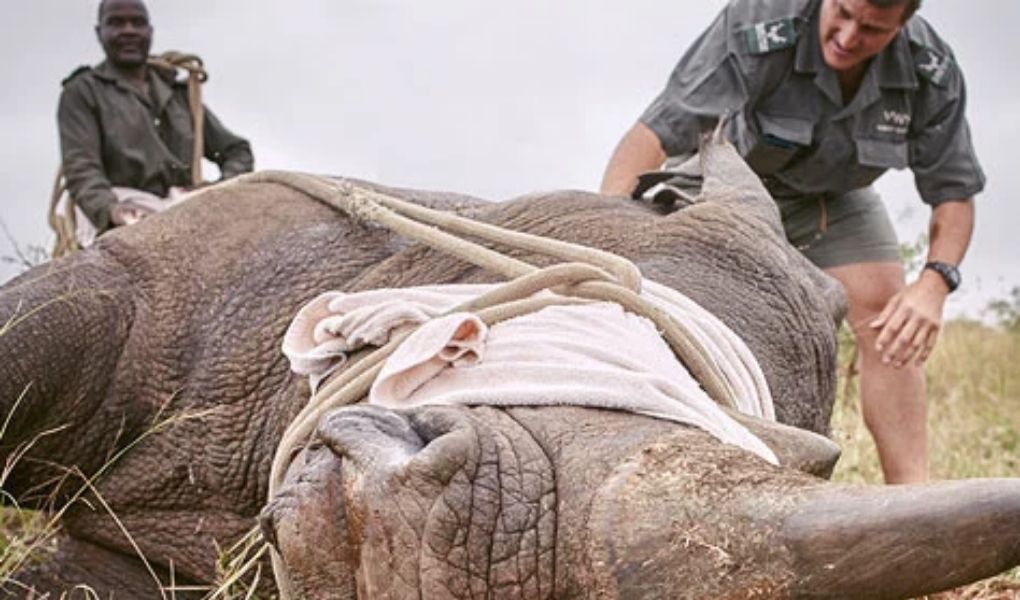 Rhino Tears Charity Special Offer
CHF 2 per bottle will be donated
Wine style
The Klapmuts region has a warmer climate and receives a cooling breeze from the south on many hot summer days. The winemaking takes place on the estate in «Mt Vernon», allowing them to produce bespoke wines such as Chardonnay and Cabernet Sauvignon.
The bold vision and passion for producing exceptional, handcrafted wines is something they are deeply committed to and live by as a philosophy. Surrounded by the region's natural beauty, they are inspired to make award-winning wines from simple grape to bottle.
For every bottle sold, KapWeine will transfer CHF 2 to the Swiss Board of Aid Organisation and CHF 1 to the San Charity Goes.
Special Offer /  incl. CHF 2 Swiss Board of Aid Charity
+ CHF 1  an die SAN
RHINO TEARS
Sauvignon Blanc – 2021
CHF 14.90 instead of CHF 15.90
Notes of nettle and freshly cut grass on the nose. Gooseberry and tropical fruits fill the palate, complemented by a well-structured, zesty, dry finish.
Swiss Board of Aid project
Every bottle contributes to creating a more just and caring world so that we all have equal opportunities. With every purchase of Rhino Tears, KapWeine donates CHF 2 to the organisation for the development of projects in South Africa.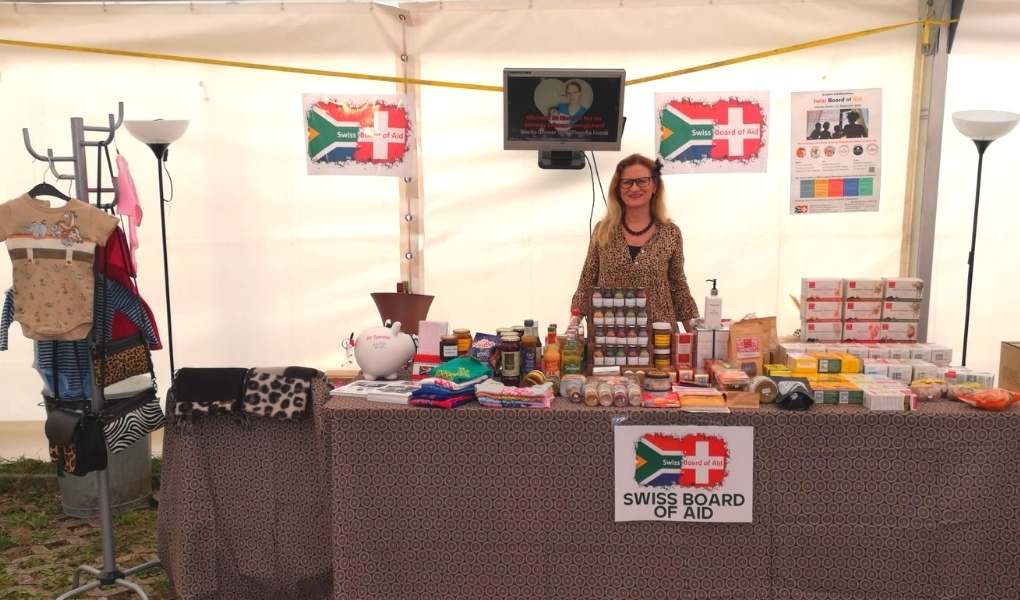 Support for hospitals
The Swiss Board of Aid supports hospitals and outpatient clinics with various medical materials donated to the Swiss Board of Aid in Switzerland and then transported by us to South Africa. In urgent cases, they have also purchased medical materials for a hospital. They also support the renovation and adaptation of health facilities. Twice they have also been able to help a children's hospice, which takes in children who have been rejected or withdrawn by their parents with urgently needed medical supplies.
Support for the population
The Swiss Board of Aid supports the population in various ways. They sell donated clothes from Switzerland in poor residential areas for a minimal amount so that poorer people can afford good clothes, especially for the very cold winter months. We use all the proceeds from this for our projects. In extraordinary situations, they donate clothes to the population, for example, to the poorest families or during the coronavirus pandemic. Swiss Board of Aid regularly donates children's items and clothes to a local children's home. Many items from their online shop are purchased specifically in South Africa to support the local population. For example, children's clothes with animal motifs from a youth centre for unemployed young people in a very remote region or bags made from African fabrics from a group of women with cancer.
iThemba Familie
iThemba Family enables up to 4 children, who cannot grow up with their biological family, to live in a harmonious family, receive a school education and, if necessary medical care.
The children live with members of the Swiss Board of Aid in East London in South Africa in a safe and loving family environment. It is vital to the Swiss Board of Aid that the children receive a good school education. This gives the children good opportunities in the labour market later in life, and they can thus become independent young adults..
Enjoy wines now & make a valuable contribution in South Africa
All prices in CHF incl. VAT. Daily price from 01.10.2022.
Offers are valid while stocks last. Errors and price changes are subject to change.