South Africa Braai
this is how it's done
Summer is coming, grill out and fire on. Yet wait, there is another alternative. Anyone who has ever been to South Africa knows that the South Africans are world champions at braai. We show you how a real braai goes and what you need to do it.
What is braai?
When people think of South Africa, they often think of wildlife, vast savannahs, breathtaking landscapes and, of course, food. And when it comes to food, there's nothing in South Africa quite like a good braai. But what exactly is a braai, and why is it so important to South African culture?
In South Africa, braai is an important cultural tradition and national ritual. The word «braai» means «barbecue» in Afrikaans, a language that evolved from the Dutch-Malay-Zulu-Xhosa-English mix. It is the only word understood in any of South Africa's 11 official languages. In this article, we will look deeper into the world of braai, highlighting the cultural significance, the different ways of grilling, the best ingredients and tips for a perfect barbecue experience.
Braai as cultural heritage of South Africa
Braai is not only a meal, but also an important part of South African culture. It is a tradition that is passed down from generation to generation and holds an important place in South African society. Most South Africans have their own braai philosophy, which is reflected in the types of ingredients and grilling techniques they use.
Braai is a tradition, a way of life and a way to spend time with friends and family. A braai is an outdoor barbecue where meat, sausages, fish and vegetables are grilled and eaten.
However, there are certain rules that must be followed when braaiing. For example, the fire must be made with charcoal or wood, never with gas or electricity. The meat is grilled slowly and turned regularly to ensure that it remains juicy and tender.
The history of braai
The history of braai dates back to 1652, when the first Europeans arrived in South Africa from the Netherlands. They brought with them their tradition of barbecuing and began roasting meat on open fires.
Over the years, the braai has evolved and become an important part of South African culture. It is a sign of togetherness and community, and it is something that makes people in South Africa proud.
The different types of braai
Although braai is basically the same thing, there are many different types of braai in South Africa. Each region has its own way of grilling and seasoning meat.
In the Western Cape province, for example, it is common to season the meat with a mixture of salt, bell pepper and paprika. In the province of KwaZulu-Natal, the meat is often seasoned with a mixture of curry powder, cinnamon and ginger.
Choice of meat
Rindfleisch: Rindfleisch ist eine beliebte Wahl für ein Braai und kann auf verschiedene Arten zubereitet werden. Einige beliebte Schnitte sind Ribeye, Rumpsteak und Flanksteak.

Huhn: Hühnerfleisch ist eine gute Wahl für Braais, da es schnell und einfach zu grillen ist. Sie können entweder das ganze Huhn grillen oder bestimmte Teile wie Brust oder Schenkel.
Lamm: Lammfleisch ist in Südafrika sehr beliebt und wird oft mit Gewürzen und Kräutern gewürzt. Einige beliebte Schnitte sind Lammkoteletts und Lammrippchen.
Schweinefleisch: Schweinefleisch ist eine gute Wahl für eine preisgünstigere Option. Sie können Schweinekoteletts, Schweinerippchen oder Schweinebauch grillen.
Würste: Wurst ist auch eine beliebte Wahl für ein Braai und es gibt viele verschiedene Sorten zur Auswahl, wie z.B. Boerewors oder Würstchen.
Bei der Auswahl des Fleisches ist es wichtig, auf die Qualität zu achten und sicherzustellen, dass es frisch ist. Fragen Sie Ihren Metzger nach Empfehlungen und Tipps zur Zubereitung des Fleisches.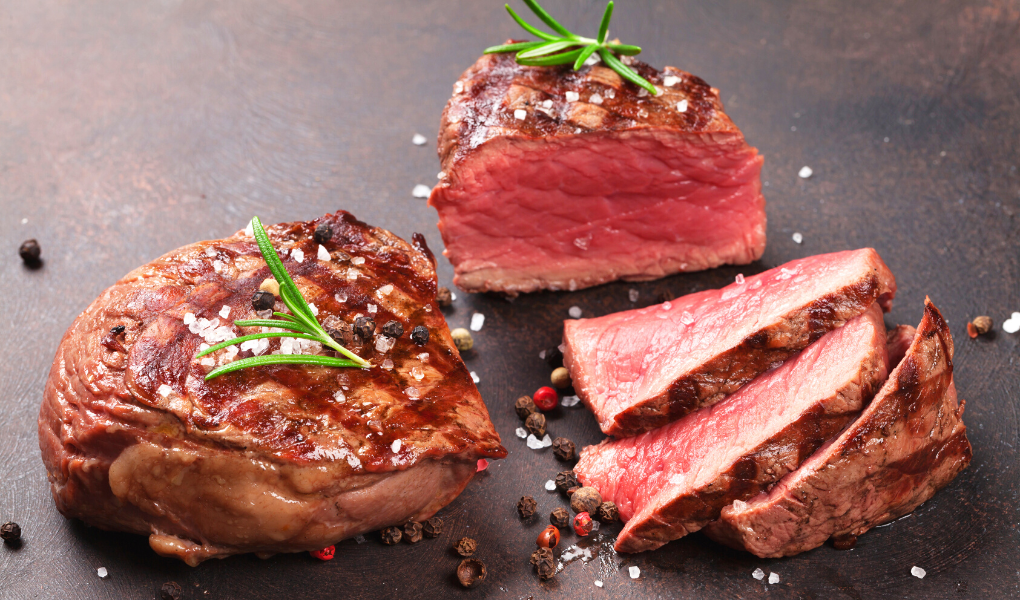 The preparation of the braai
Here are a few steps to prepare for a braai:
Prepare charcoal: Charcoal is the fuel for the braai. Make sure you have enough charcoal to start the fire and grill the meat.
Light the fire and let it burn for a while until the charcoal is gray and glowing.
Prepare grill grate: Clean the grill grate with a grill brush and then wipe it with an oil cloth to prevent meat from sticking.
Prepare the meat and vegetables: Cut the meat and vegetables into bite-sized pieces and season to taste. A popular spice in South Africa is "braai spice", which consists of salt, bell pepper, paprika, garlic and cumin.
Prepare side dishes: Prepare salads, bread, sauces and other side dishes to make the braai complete.
Provide drinks: Provide a selection of beverages to quench the thirsty. Popular drinks for the braai are beer, wine and lemonade.
Prepare seating and tableware: Provide enough seating and tableware to accommodate all guests.
Once all these steps are done, you're ready to start braai!
Popular for on or beside the braai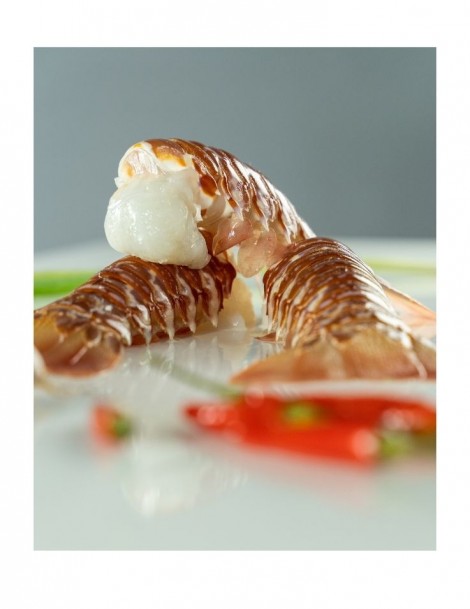 Special Offer – incl. 10% Cash & carry discount
ROCK LOBSTER
Frozen South Africa 60-80g/pcs. – 1 Kg Box
CHF 107.10 instead of CHF 119.00
Popular side dishes for braai
Pap – A traditional South African cornmeal dish often served as a side dish with meat.
Chakalaka – A spicy vegetable dish that includes tomatoes, onions, peppers and beans.
Boerewors – A traditional South African sausage often grilled on the braai.
Bread – A loaf of freshly baked bread is a delicious accompaniment to the braai.
Potato Salad – A classic side salad that goes well with grilled meats.
Mixed Salad – A salad with a variety of vegetables that makes a light and refreshing side dish to meat.
Roasted or grilled corn – A simple but delicious side dish that can be prepared on the braai.
Sweet Potato Fries – A healthier alternative to regular fries that goes well with meat.
Bean Salad – A classic kidney bean side salad that goes well with grilled meats.
Grilled Mushrooms – A vegetarian side dish that can be prepared on the braai and goes well with grilled meat.
All prices in CHF incl. VAT. Daily price from 11.05.2023.
Offers valid while stocks last. Errors and price changes subject to change.