Be Part of it
KapWeine & Charity
A year ago, KapWeine joined forces with the Swiss charity organisation Friends of African Wildlife and supported the projects «Adopt a Student», «Save a Rhino», «Dog 4 Rhinos», «Eye in the Sky» and «Community 4 Conservation» with wine sales. After more than 2200 bottles of wine sold, we were able to collect a proud CHF 3300 in donations. We are delighted about the commitment and active support of our customers and we would like to thank you very much.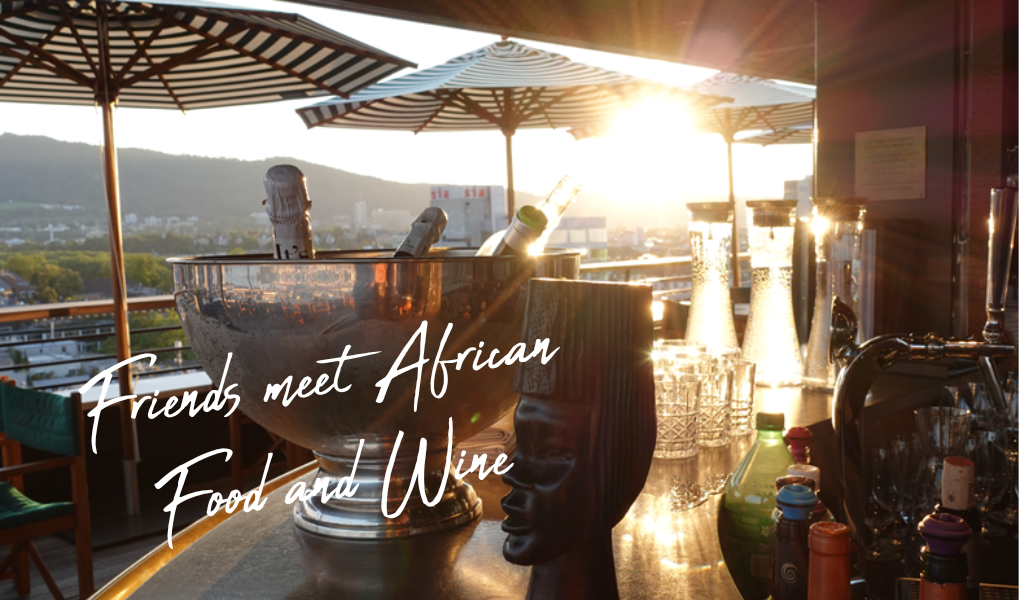 Friday. 16th of June 2023 – Friends of Africa Wildlife Summer Event
Once again this year, the charity organisation Friends of African Wildlife invites you to its annual summer event above the rooftops of Zurich. You can expect a great programme with an insight into the charity projects in South Africa and their development, as well as live music, an art exhibition and culinary delights from the kitchen of HAUTE.
Theresa Sowry, CEO of the Southern African Wildlife College, gives an insight into her work and the latest developments.
Singer and songwriter Levin Deger and singer Nyssina provide harmonious sounds with their live music.
And Sandra Chiocchetti is back! Three years ago we had the pleasure of presenting the artist's characterful works with great success. She puts the soul of animals on paper with an animal-like flair. At our event, she will be presenting her large works on canvas in public for the first time. But that's not all: you will have the unique opportunity to look over her shoulder as she creates two works and to follow how sketch art develops from a first blob of paint. These two unique works will be auctioned off that evening.
In addition, enjoy the culinary delights from the popular cuisine of the HAUTE.
You will be accompanied through the evening by Christoph Weber, President of the «Friends of African Wildlife» association.
BOOK NOW
KapWeine supports Friends of African Wildlife with a charity wine offer and provides South African wines for serving at the annual summer event..
FRIDAY, 16th of June 2023, 18-23 H, AT HAUTE ZURICH
You can also become a patron this year
For each bottle sold, we at KapWeine transfer CHF 1.50 to the Friends of African Wildlife Organisation.
Seductive interplay of a melange of dark fruits and spices on the nose. The seduction continues in the mouth: cassis, blueberry, violet, a touch of cedar, cocoa and tobacco leaf. The palate is soft and spicy with a velvety texture and powdery fine tannins. It is at once rich, rounded and refined, softly appealing and structured by sympathetic oak that is harmoniously integrated. Rewarding and long on the finish.
Training against poaching
Did you know that in South Africa alone, three rhinos are killed every day by poachers in the most brutal way? Friends of African Wildlife is combating this cruelty with a special training programme for rangers.
A specialised basic and additional training for field rangers
A targeted aerial surveillance (Eye in the Sky)
An anti-poaching dog squad (Dog4Rhinos)
Cost Field Ranger Basic Training 6 weeks (tuition, board and lodging and special training) CHF 1990.
All prices in CHF incl. VAT. Daily price from 31.05.2023.
Offers valid while stocks last. Errors and price changes subject to change.