De Grendel
Pinotage Amandelboord 2020
The Pinotage Amandelboord awarded with 93 Tim Atkin points and 5 Platter's stars is an ideal «ready to enjoy now» wine!
An exceptionally exciting new addition to the De Grendel range, which was released in 2015 not only to celebrate the 10th anniversary of the winery, but also to honor the grandfather and eponym Sir De Villiers Graaff, the 2nd Baronet. The autochthonous grape
variety Pinotage, especially the one originated in Durbanville – Cape Town Ward, was a favorite variety
of his grandfather. The wine is inspired by fond
memories of the almond orchard, through which the
young Sir De Villiers Graaff often rode with his grandfather.
The Amandelboord Pinotage shows a beautiful,
intense, deep violet color with a magenta meniscus.
Maraschino-Cherries, black plums and Wilson toffee
banana-flavored aromas show up on the nose. The palate
presents young but well-integrated, fruit-soaked
tannins that soften with age and aeration. The fruity,
supple body is joined by light toasty aromas, followed
by the taste of sweet, stewed plums. The finish is round
and long. This impressive wine combines all the attributes
that we think a good Pinotage should have, which
is why we have named it our «Red Wine of the Year
2023».
93 Points by Tim Atkin
89 Points by Decanter
5 Stars by Platter's

The wine pairs well with BBQ chicken, venison carpaccio with pecorino and Asian oysters.
Red Wine of the Year 2023 – >6 bottles
DE GRENDEL
Pinotage Amandelboord – 2020
CHF 19.90 instead of CHF 29.00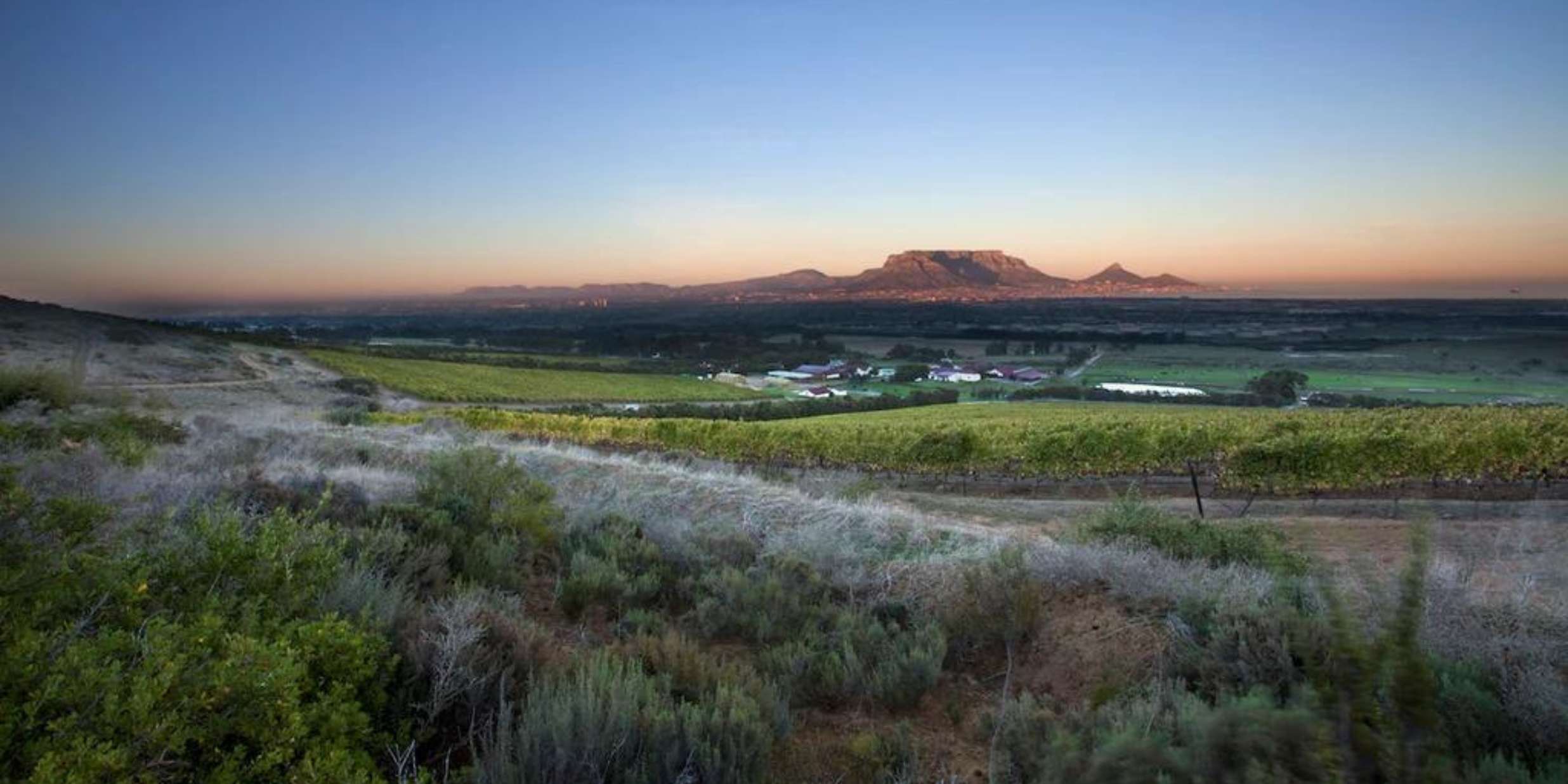 Winemaker
Charles Hopkins has been
involved in winemaking at the
Durbanville estate since its
beginnings in 2005. Sir David
Graaff won him over from Graham
Beck with the irresistible
offer to manage the winemaking
and to design his own
wine cellar. Charles is a lifelong
student of wine and even after
30 years of experience in the
industry and numerous local
and international awards
he always remains curious
on his journey of winemaking.
DE GRENDEL WINE ESTATE
DURBANVILLE – CAPE TOWN
Directly at the doorstep of Cape Town, on 800ha,
lies the De Grendel premium wine estate.
The vines are planted on the southern slope of the Tygerberg Hills, directly
on the Atlantic Ocean. They grow at 200m above sea level, on an
area of 75ha. This special location is characterised by the constant cool
winds from the ocean, which ensure a long ripening phase. The stony
soils of the Tygerberg Hills give the wines interesting mineral notes.
The impressive "Premium Winery" can be described as the actual heritage
of Cape Town. In the oldest wine-growing region in South Africa,
grapes have been grown at De Grendel since 1720. The estate has been
owned by the 5th generation of the Graaff family since 1890 and has
played a successful role in the economic development of South Africa
for many years.
The historic farm with its sweeping views across Table Bay to the
Table Mountain produces over 10 different wines ranging from good to
excellent quality. Besides the grapes from the Tygerberg farm in
Durbanville, a Syrah from a special vineyard in Elgin is also bottled. In
addition, the Graaff family owns a farm near Ceres on the west coast
at the Witzenberg. From these vineyards comes the Op die Berg line (on
the mountain), which produces a Chardonnay, a Syrah and a Pinot Noir.
All wines, which are cool-climate style with a lot of finesse and elegance.
No wonder, since the vineyards are almost 1000m above sea level.
Our De Grendel Magnum Deals
De Grendel Top Red Wine
Rubaiyat – 2020
Rated with 5 Platter's stars, 95 Greg Sherwood and
92 James Suckling points, the Rubaiyat is the flagship
of De Grendel with a reason! The Rubaiyat was
first bottled in 2006 when cellar master Charles
Hopkins was asked by Sir David Graaff to create an
"iconic" wine for the winery. A classic poetic blend in
the Cape-Bordeaux-style, consisting of a quatrain
of Cabernet Sauvignon, Petit Verdot, Merlot and Cabernet
Franc. The Rubaiyat was named after Omar
Khayyam's exquisite collection of 1000 Persian love
poems from the 10th century, which was very dear to
the late Sir David. Each following vintage features a
different quatrain from the poem on the label, hence
the blend of four grape varieties.
The wine has an intense red color. On the nose it is
spicy with nuances of roasted black olives, wild
fynbos, red berries and black plums. The palate is
rich with excellent concentration and intensity. The
tannins are finely structured and well integrated into
this full-bodied wine, which has a long finish. Only
since April 2020 De Grendel belongs to the KapWeine
portfolio and offers consistently excellent wines at
a special price/enjoyment ratio. One reason for us to
offer this magnificent wine as a «Top Red Wine of the
Year Promotion»!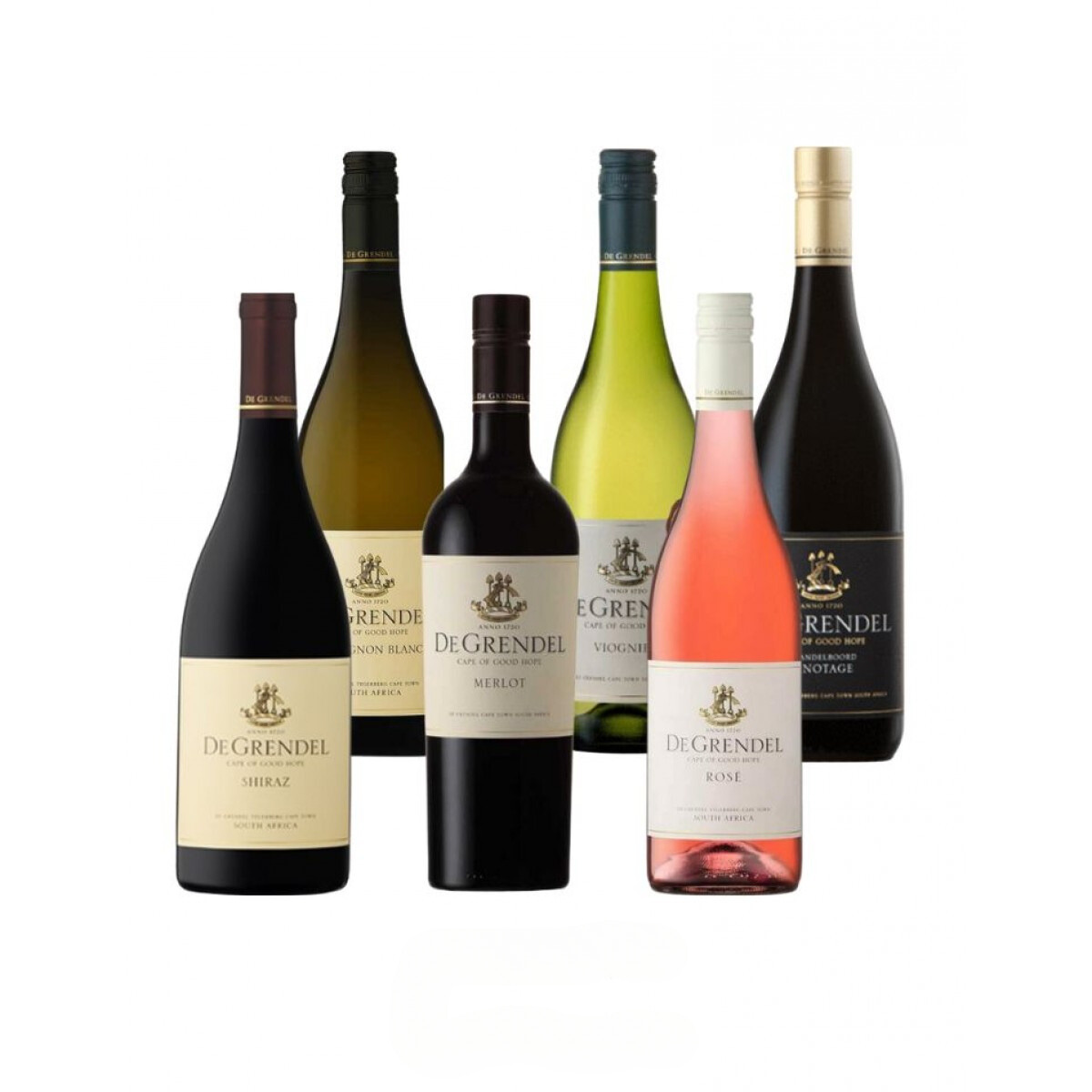 Aktion – Set of 6
DE GRENDEL
VALUE SET MIXED
Viognier
Sauvignon Blanc
Merlot
Rosé
Shiraz
Pinotage Amandelboord
CHF 95.00
instead of
CHF 137.50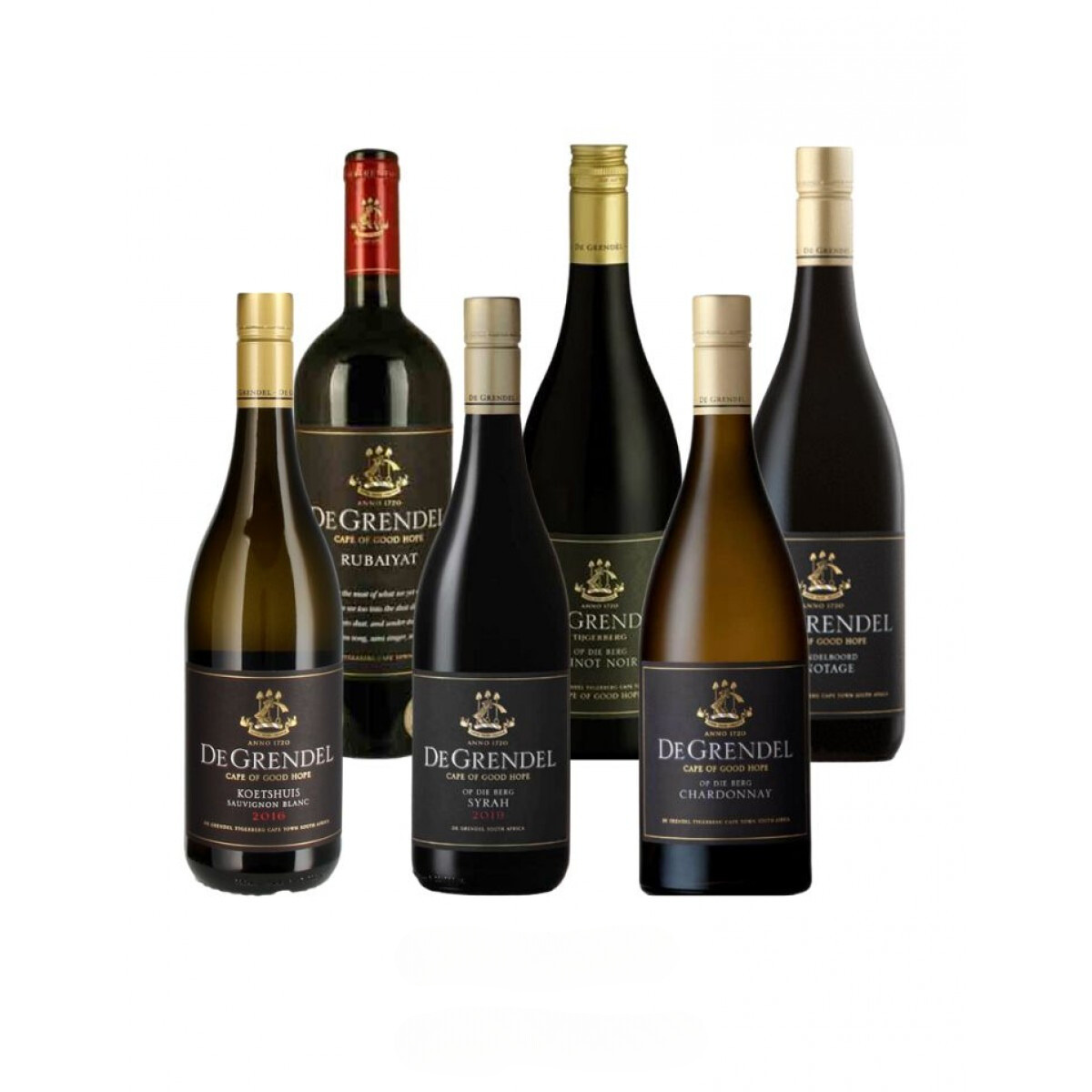 Aktion – Set of 6
DE GRENDEL
TOP SET MIXED
Pinotage Amandelboord
Chardonnay Op die Berg
Sauvignon Blanc Koetshuis
Shiraz Op die Berg
Pinot Noir Op die Berg
Rubaiyat
CHF 139.00
instead of CHF 200.90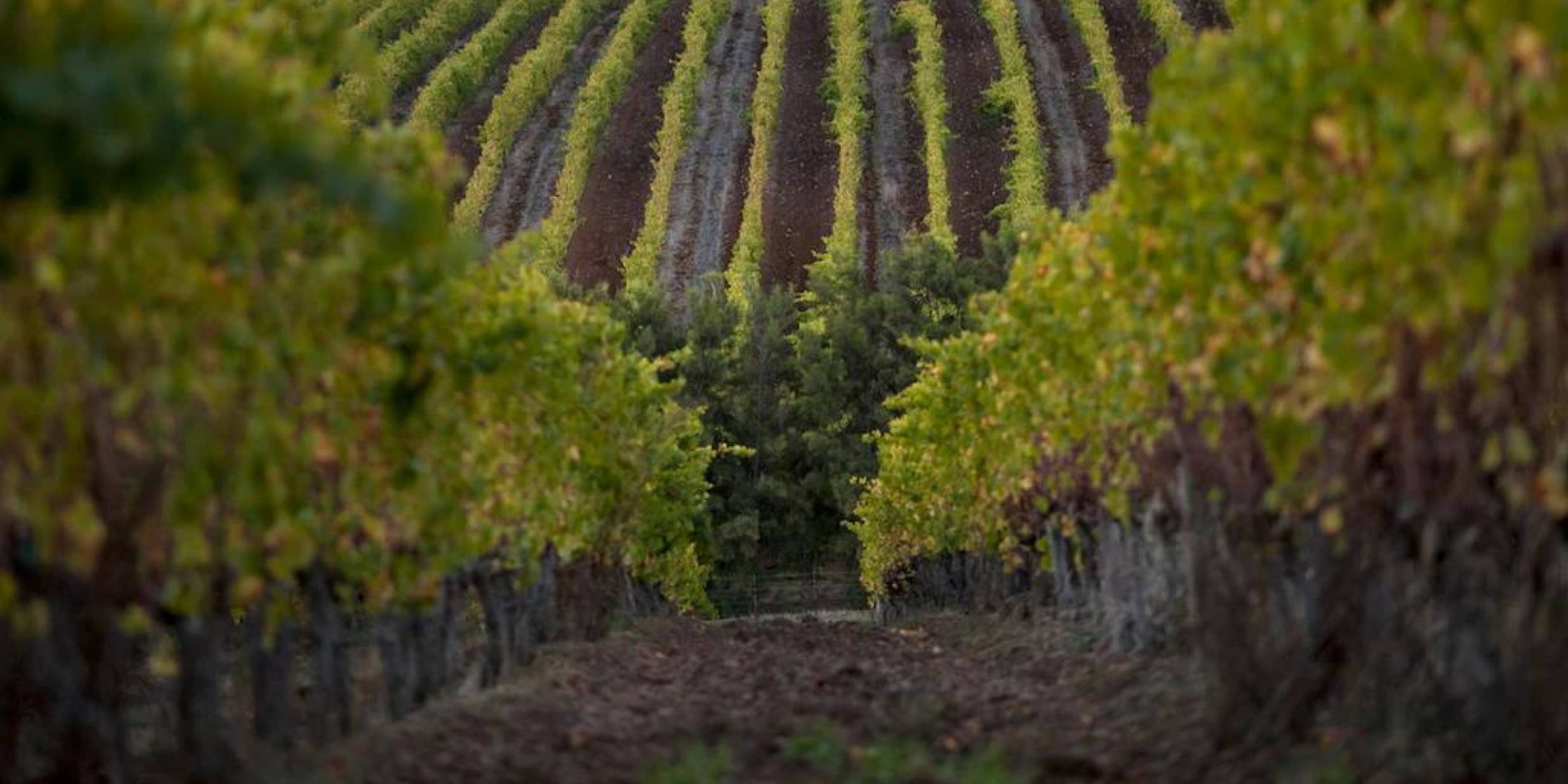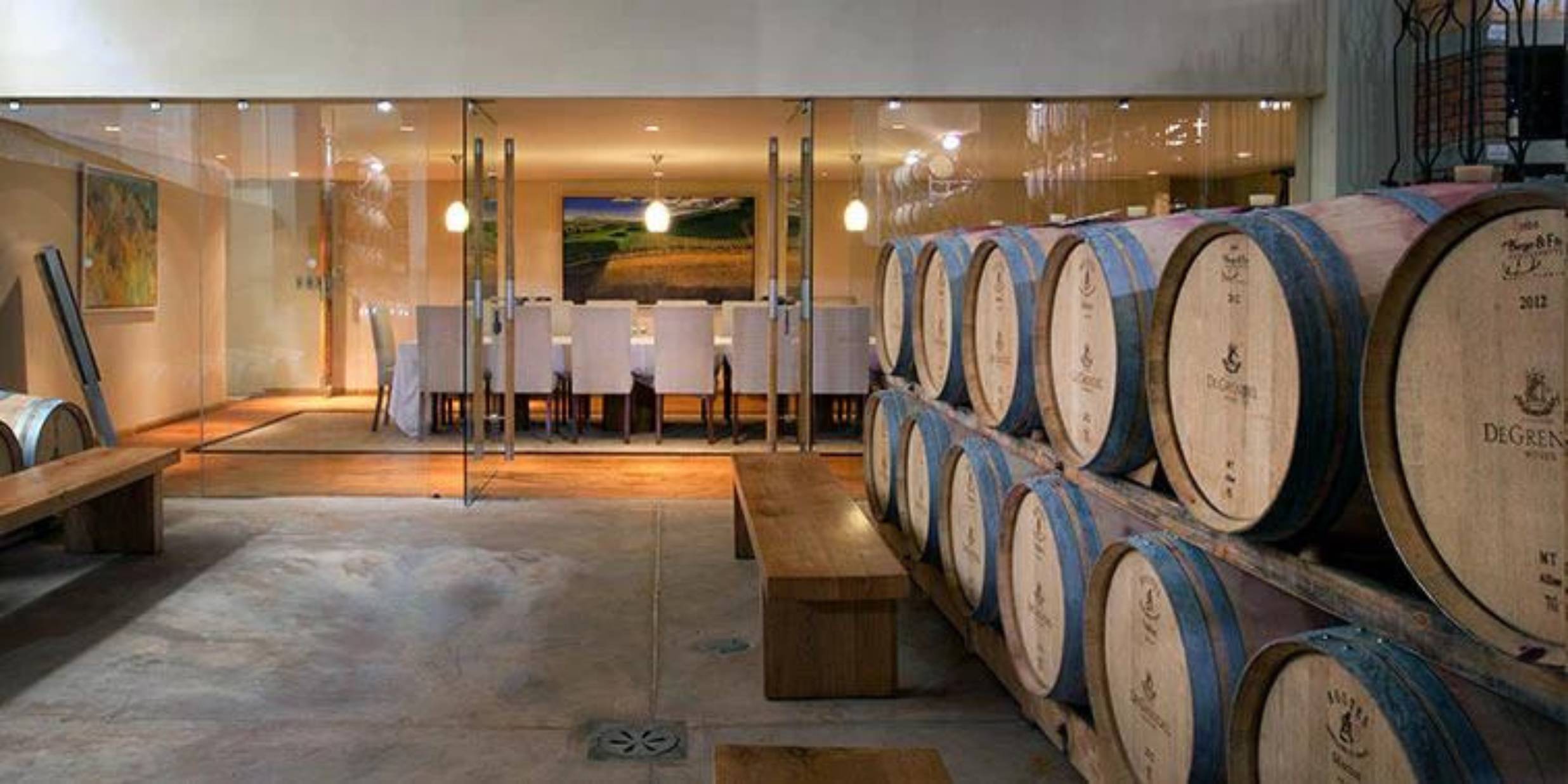 De Grendel & KapWeine
When the baron meets Switzerland's biggest importer
Andy Zimmermann: «Good things come to those who wait… isn't that what they say? Actually
not my credo… And oh boy did I take my time! The first time I tasted
the De Grendel wines was about 15 years ago at a wine fair. At that time
an unknown, «new» winery from the wine region of Durbanville – today
also known as Cape Town Ward.
There were one or two wines that impressed me and I was about to
make a move with the winery. For some reasons, it didn't happen. A few
years passed and I finally paid a visit to the winery, where I encountered
Charles and De Villiers – a dream team. But also this time I could not
bring myself to make a move. For whatever reason ever…
Well, maybe all good things come in threes? And yes, with De Grendel
it really took three attempts until I was fully convinced.
Thus, we started with the first order only at the beginning of 2020,
whereby we quickly realized what a hidden gem De Grendel is and what
extraordinary qualities the wines reveal. Soon our customers came to
the same realization and began buying the the «new» De Grendel wines.
The rapid success and the great cooperation with the full support of
the Graaff family has finally persuaded me to name the Pinotage the
Red Wine of the Year 2023.»
Wine of the Year Price List
Rosé 2022
Chardonnay Op Die Berg 2021
Sauvignon Blanc 2022
Sauvignon Blanc Koetshuis 2021
Viognier 2021
Merlot 2020
Pinotage Amandelboord 2020
Shiraz 2020
Shiraz Op Die Berg 2021
Pinot Noir Op Die Berg 2021
Rubaiyat 2017
Sir David 2013 (nice packaging)
*starting from 6 bottles
CHF 12.90 14.90 10.90*
CHF 21.90 29.00 18.90*
CHF 13.90 15.90 11.90*
CHF 16.90 22.00 14.90*
CHF 14.90 17.90 12.90*
CHF 16.90 22.00 14.90*
CHF 19.90 29.00 17.90*
CHF 18.90 24.90 15.90*
CHF 24.90 35.00 22.90*
CHF 21.90 29.00 18.90*
CHF 32.90 44.00 29.90*
CHF 109.00 139.00
«Red Wine of the Year 2023» Online Booklet
All prices in CHF incl. VAT. Daily price of 25.4.2023. Errors, availability, prices and vintage are reserved.