Independence from Namibia
32 years of emancipation
The country officially became independent on 21 March 1990. 
Sam Nujoma was sworn in as Namibia's first president at a ceremony attended by South African Nelson Mandela, who had been released from prison only a month earlier.
Namibia gained its independence 32 years ago. It was many centuries of fighting for freedom and 32 years of affirming its strength as a nation. Here is the chronology of Namibia's history up to independence and 13 events you may not have known about.
– Der 21. Marchis since 1990 theNamibia's national day, wo die Unabhängigkeit von Südafrika gefeiert wird.
– The interest of the European powers in the region began at the beginning of the 19th century. 
– Namibia became a German colony in 1884 with the name German South-West Africa. Germany was afraid that the British would take control of the whole of southern Africa.
– The League of Nations South Africa had occupied Namibia during the First World War. After Germany's defeat, the League of Nations entrusted South Africa with the administration of the territory. After the Second World War, the League of Nations was dissolved and replaced by the United Nations. 
– In April 1946, the UN established a trusteeship system to bring all former German colonies in Africa under UN control. South Africa refused to relinquish control, arguing that the majority of the territory's population was content with South African rule. 
– Namibia was not officially part of South Africa, yet the country was essentially treated as such and referred to as South West Africa.
– In the 1970s, the independence of neighbouring states such as Zambia and Angola provided a basis for resistance against South Africa. People's Liberation Army of Namibia led the independence in the Namibian War of Independence.
– 1988 stimmte Südafrika zu, die Besetzung Namibias zu beenden.
– The country became officially independent on 21 March 1990., changed its name to Namibia and adopted its current flag. 
– Namibia is named after the Namib Desert, which is considered the oldest desert in the world.
– Sam Nujoma became Namibia's first president.
– At the ceremony participated Nelson Mandela, who had been released from prison only one month earlier.
– Namibia had until now three Presidents. The current president is Hage Geingob.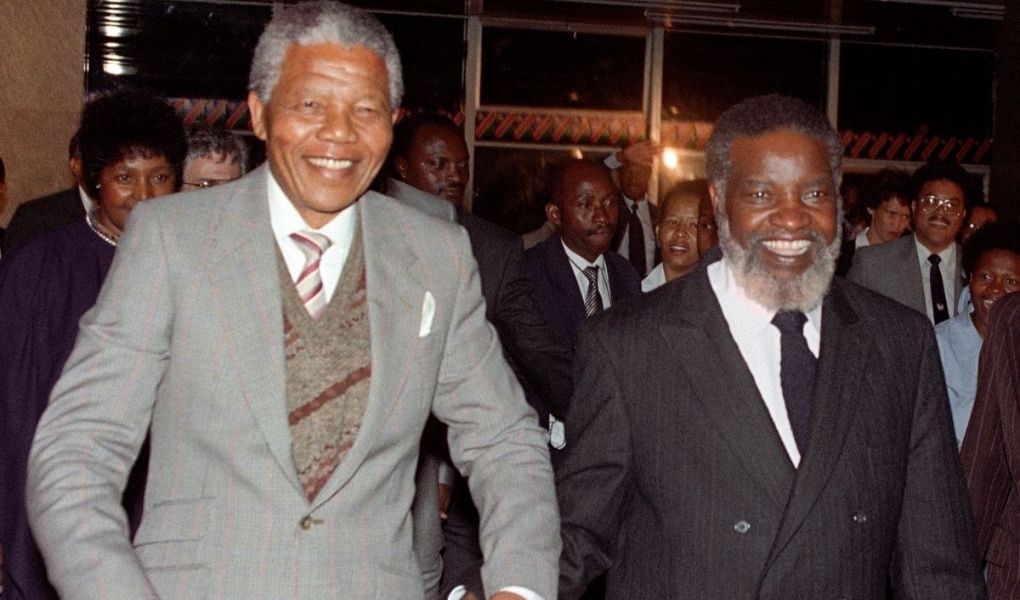 «To the Namibian people, I would like to say on this solemn occasion that our nation has paved the way to freedom. It has picked itself up. From today, we are the masters of this vast land of our ancestors. The destiny of this country is now entirely in our own hands. We should therefore look to the future with confidence and hope»
Sam Nujoma, President of Namibia, 1990.