Matured wines
Gold in a bottle
Time stops for everyone, including wine, and often for the better. A bottle of mature wine in your cellar is not only like a gold bar, but also an opportunity to enjoy a wine that is very different from years before.
We live in a world where haste, fast food, fast fashion, offers with expiry dates and express companies prevail. And sometimes we forget that many of the good things life gives us take time. Time for them to improve and reach their best moment, and time for ourselves. That's why mature wines are not for everyone, but only for those who have reached the right age to realise the value of time and how it affects their environment.
It is common to attribute life to wine. One often hears the expression «wine is a living thing» as a metaphor to explain that wine develops. In reality, biologically speaking, wine is not a living being. It is true that its existence is limited to a material whole with complex organisation in which there is molecular communication that links it internally and with the external environment in an exchange of matter and energy in a more or less orderly or predictable way.
That is, although it does not fulfil all the necessary functions to be considered alive, it is true that wine is born, grows stronger, lives and dies, a development that has a definite period of time.
Thus, the wine reaches its optimal level of maturity when its components are in complete balance and the wine has great aromatic complexity both on the nose and in the mouth and a long persistence, finish or reverberation (time during which taste and aroma persist after swallowing).
Over the years, not only the wine in the bottle improves, but demonstrably also its market value. Bottles that I could buy for 50 CHF 10 years ago can be worth over 100 CHF today. We just have to wait and take our time, and in the meantime drink a different wine than the one we bought for storage. So you might already have «gold» in a bottle in your cellar and not know it yet.
In our article Cape Fine Wine Index you will find a detailed report on the development of the value of wine and why it is worth investing in wine!
EXTRAORDINARY MATURE POTENTIAL OF SOUTH AFRICAN WINES
The terroir determines the extraordinary storage and maturity potential. Grown on the oldest soils in the world, South African wines consistently show excellent storage potential.
Almost all South African wines can be stored well and for a long time, with most white wines being enjoyable after 3 to 10 years and often the best time is after 3 to 8 years. Unless you like it young, lively, fresh and crisp, depending on the grape variety. With the reds, we usually see an ideal drinking window after 8 to 15 years, whereby the optimal drinking pleasure begins with three, but preferably five to ten years after bottling. Those who prefer it rough and tough start a little earlier, and those who prefer it velvety and tertiary flavours wait a little longer. And of course it depends on the grape variety. With Cabernet Sauvignon wines, for example, I would add another three years
Andy Zimmermann: «I have drunk several top wines based on 20 years plus Cabernet Sauvignon. Many had the potential for another 10 to 20 years in the bottle. All this shows the characterful qualities of our wines. This is not limited to top wines, but applies to many good wines in the CHF 20 to CHF 30 price range. We at KapWeine, too, are always surprised at how the small wines develop when they are open for one to three days, but of course go into the fridge to sleep, closed with the cork or screw cap. The white wines develop within the first two days and quickly move from an 80% potential at opening towards 100%. Wines aged in oak barrels need one to two days longer to show their full potential. For the red wines, it is two, but usually more like three to five days that the wines need to come together.»
What is the reason? This is due to the terroir. In other words, the climatic conditions in conjunction with the soil. Because South Africa is really spoilt here. Of course, the so-called winemaker – we prefer to speak of the wine midwife – also gets involved. Because good winemakers let the wine be made and only accompany it. Because the wine is «made» in the vineyard. Of course, winemakers have to know, feel and implement exactly what the vineyard, the grape and the wine need at the right time. The use of oak barrels is then only cosmetic, but this also needs to be well assessed and timed! Here, too, we optimise and let the wine do the talking! It does this best with the accompaniment/integration of amphorae, concrete eggs, concrete tanks and large used foudres/barrels to tease the best out of the wine without dominating it.
The best time to enjoy
All in all, tasting a wine as it matures is one of the greatest pleasures the world of wine has to offer. But how do you know when the best time to enjoy or drink is?
1. Changes in colour
The white wines lose their greenish reflections and take on a more yellowish hue, tending towards golden or even amber tones over time.
The chromatic changes that red wine undergoes are more pronounced. The colour of the meniscus first changes from violet to red and then to garnet, which later becomes brownish. The reds gradually lose colour intensity and the centre of the glass (as well as the meniscus) takes on a brownish garnet tone. With the older, but also with younger unfiltered red wines, harmless deposits form during the ageing process, some of which can get into the glass.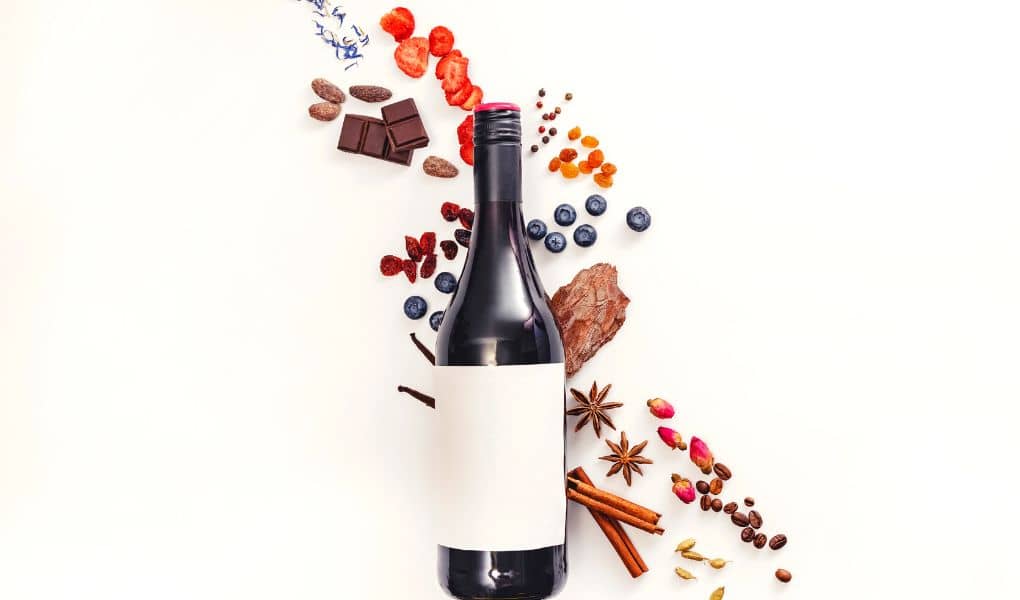 2. The amount of aromas you perceive
The smell of a young wine, often referred to as «aroma», is primarily fruity and is usually determined by a particular variety.
As the wine matures, secondary aromas develop that depend on the type of vinification to which the wine has been subjected. A mature quality wine achieves an aromatic complexity on the nose that is hard to describe, so that different notes emerge each time you smell it.
3. He does not have an outstanding taste
In its youth, an matured wine can give the impression of being an unbalanced wine that lacks balance.
Its components (fruit, acidity, tannin, alcohol any oak barrel notes), which at first seem separate, begin to refine and integrate as it ages.
During this process, the wine's aromas sometimes disappear for a while. Finally, all the elements come together to form a whole, so that in the end the wine appears in complete balance and harmony in the mouth, without any one flavour dominating or standing out from the others, but the wine is simply in perfect balance.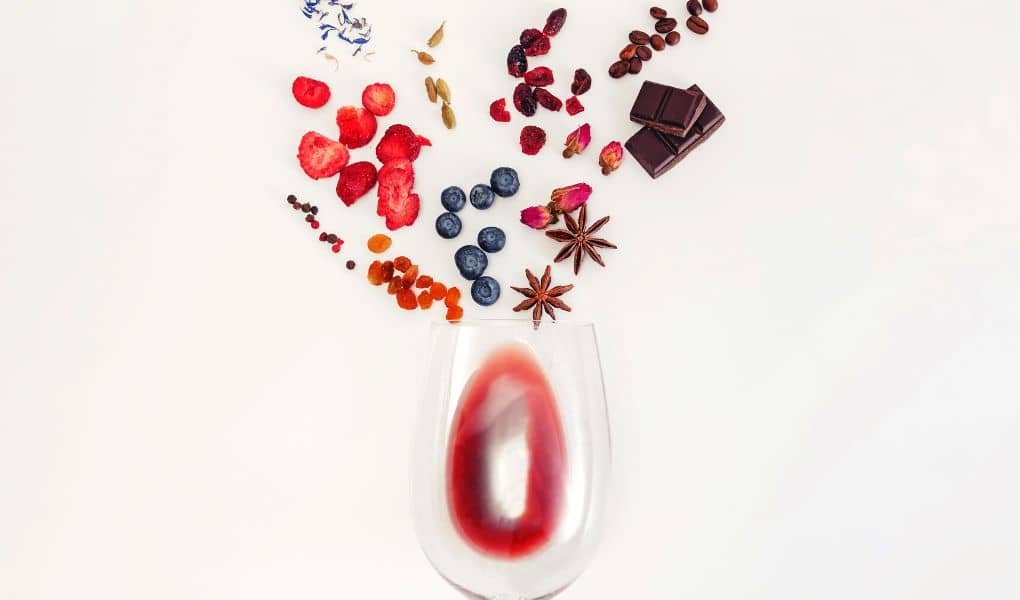 4. The taste remains even after drinking
This is one of the best ways to judge the maturity of a wine.
A good persistence in combination with the still present tannin structure (tannins) indicates a wine that can be stored well. As the wine matures, the tannins decrease and the persistence becomes shorter and shorter, the colour becomes lighter and lighter and moves from brick red to rust red. The length of the finish and the aromas eventually disappear and the wine oxidises.
91 Points by Robert Parker
STELLENRUST
50 – Chenin Blanc – Barrel Fermented – matured – 2014
CHF 49.00
Matured wines on offer
One of the most difficult aspects is judging the maturity of a wine. This is where experience and personal taste come into play, which is why many wine lovers turn to professionals for advice on the best time to open a bottle.
Of course, it is advisable to buy several additional bottles of a wine intended for maturing so that you can open a bottle from time to time to determine the current degree of maturity and the optimal, personal drinking window.  Remember: the greatest sin is to open previously great wines too late, namely when the drinking window has been missed and the wine is on its way out. This must be prevented!
And here we offer you various South African matured wines from our cellar, which are often already in the phase of first drinking maturity, but can also be stored even longer.
From the small beginnings 26 years ago until today, our «matured rarity stock» has grown slowly but steadily. In the last 5 years, there has been a really rapid growth of wines, which we put back in appealing quantities. In the meantime, our «Tasting stock», as we affectionately call it, has grown to over 17,000 bottles.
To help you appreciate the ageing potential of South African wines, we recommend buying a matured Degu set from Warwick Trilogy or from Constantia Glen THREE or FIVE. Wines from Grangehurst / Vergelegen / Morgenster also offer good examples of current vintages that are already matured on the market. If you like it even more precise, you will find it in our Matured Wines and Rarities offer in the online shop.
Taste now matured wines
Visit our «Taste the Best» tasting and learn more!
All prices in CHF incl. VAT. Daily price as of 10.07.2023.
Offers are valid while stocks last. Errors and price changes excepted.