South Africa Single vineyard wines
A liquid atlas
South Africa's windswept, mountainous Western Cape – on the rugged edge of a great continent – is a place that the icy, stormy Atlantic has constantly battered. Its wines, born of geology and the endless onslaught of weather, are inimitable. Named Cape of Storms initially by Portuguese explorers in the 1480s, this exposed strip of land juts into the ocean but has long made its peace with extreme conditions.
Due to its location on the edge of the continent, the Cape has preserved some of the oldest soil in the world. Numerous peaks rise above the land, slumbering like giant creatures beneath the earth's crust. This adds up to a wine-growing region that can't help but express its sense of place. Some wines scream like the fleshy, sun-drenched Chenins of Breedekloof, or whisper like the salty Sauvignons of Agulhas. Or they ignore you altogether like the extraordinary, clear Chardonnays from Overberg. These wines have something to say, and more and more winemakers prefer a restrained approach to show off the distinctive character of a particular region.
Nowhere is this more evident than in single-vineyard wines. There are currently 1,731 registered single vineyard sites across the grape variety spectrum in South Africa. However, when we talk about South African wine, the conversation starts with Chenin Blanc. This white grape variety originated in the Loire region and, whose arrival in South Africa can be traced back to the 17th century, has been used for centuries as the basis for brandies and cask wines. It is still the most widely grown grape variety in the country; in fact, it is grown more here than anywhere else – and the wines keep getting better.
Deep dreaming vines
A wintry silence lay over the valley of Wellington; a gauzy mist lay like a veil over the hills, green with the incessant rains of the season. The vineyards that sprawl across the slopes slumbered free of their summer canopies in the cold. I had come here to find a grande dame; a Chenin Blanc planted in 1952 called Optenhorst. What better time to visit and understand a vineyard than when it is dormant? The pomp and pageantry of leaves and grapes are stripped away to reveal what lies beneath.
Wellington has a long history of grape growing and especially vine propagation. The region provides up to 85% of the Cape's vine cuttings, known as stokkies, from the Bosman Adama Nursery, a branch of the Bosman Family Vineyards. The Bosman family has been growing grapes in Wellington for eight generations. The Bosman family took guardianship of Optenhorst when they bought a neighbouring farm. Little did they know the wealth they had acquired: Optenhorst was to be cleared; it was ancient and haasbek, which means «gaping teeth», where the vines had died. The head winemaker Corlea Fourie stopped the grubbing-up and suggested to the Bosmans: «Let me give it a try».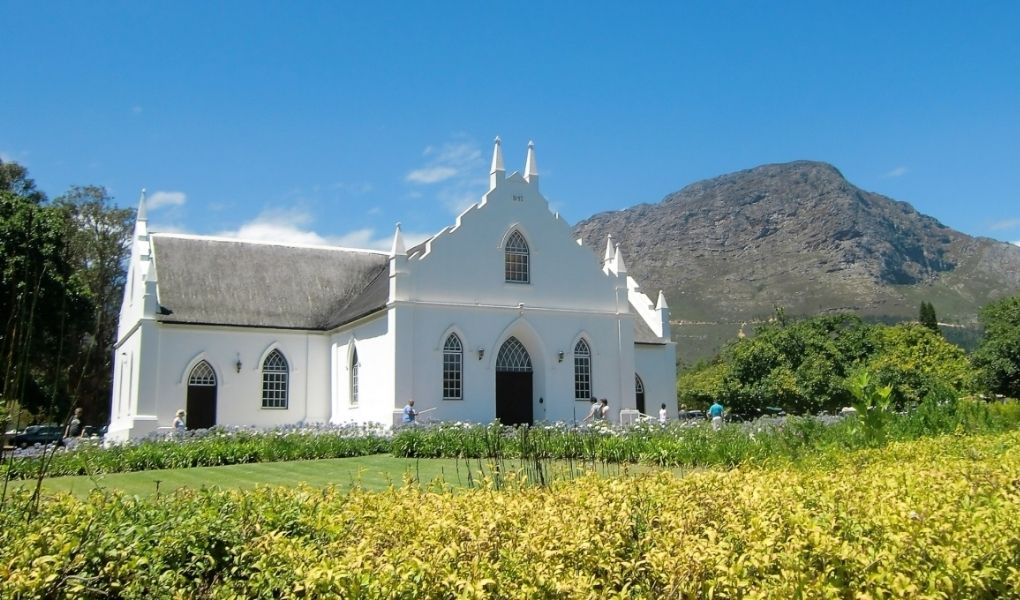 The name Optenhorst means something like «sitting on a hill» because the bush vineyard stretches over the hill with a view of the valley and the town's historic white church in the distance. I walked with winemaker Natasha Williams to a stone monument in the middle of the site. Williams, who has since taken over the production of this wine from Fourie, uncorked a bottle of 2019. The scent of honeyed fruit and oranges mingled with the electric smell of the rain-soaked earth around us. «When Optenhorst is in the cellar, you know she's a lady who makes her presence felt,»Natasha says. «You feel that this vineyard is exactly where it belongs; it has that unmistakable honey scent that we don't find anywhere else.»
Single expression
Mick and Jeanine Craven have been making Craven Wines since 2013 – always from single vineyards and single varieties. Their winemaking is equally transparent with as little intervention as possible. The wines respond to this hands-off approach by delivering a resonant purity of fruit. The Cravens work exclusively in Stellenbosch, primarily in the Polkadraai Hills, and seek out particular sites on the fringes of the better-known areas. Although they do not own their vineyards, they work closely with the grape growers. «The farmers themselves are an important part of the terroir,» Mick says when I meet him for a walk in Karibib, a farm from which he sources his eponymous Chenin.
Our boots dig into the mud as we walk up the steep slope that rises from 60 m to 400 m above sea level. Half trellis, half bush, it is a strange-looking vineyard. «It is a radial bush vine,» Mick says. «The vineyard used to be farmed for sweet wine production, and the farmer was happy for us to make dry wine from it. With a little attention, we had an exceptional block in our hands.»
The smuggler's reward
To find the original home of Chardonnay in Africa, we turn away from the sea and head further inland to the limestone sites of the Robertson Wine Valley. Limestone soils are rarely found in South African vineyards, but as luck would have it, pioneer Danie de Wet of De Wetshof grew up on precisely this soil. He studied viticulture and winemaking at Geisenheim in Germany, the country's leading viticultural school. Here, his desire to see Chardonnay thrive in South Africa was born – at a time when white grape varieties were a monoculture for brandy production. «The soils, the daily temperature fluctuations and the cooling southerly winds reinforced my belief that it would work here,» explains de Wet.
The variety had not yet been approved for cultivation by the wine authorities, a process that could take up to ten years at the time. But de Wet didn't want to wait. «My friend and Stellenbosch winemaker Jan Boland Coetzee worked for Joseph Drouhin in Burgundy in the early 1980s. I asked him to get me cuttings from Drouhin's vineyard Clos des Mouches in Beaune, which he did.»
These cuttings travelled the oceans in chocolate boxes, children's nappies, and jacket lining. Various other growers also smuggled material, some with more success than others (there were some fraudulent Auxerrois). In 1987, de Wet planted one of the first Chardonnay vineyards at De Wetshof, from which the estate's top wine, the Bateleur, is made. «I love seeing the enthusiasm and commitment of the younger generation of Chardonnay producers,» says de Wet. «They understand more than my generation how important the site and sense of place are».
Up the river
Craig and Anne Wessels of Restless River are leaders in the production of modern Cape Chardonnay. Their story is not a generational one: To escape city life and give their children country air to breathe, they bought a farm in the upper Hemel-en-Aarde Valley in the early 2000s. Slowly and painstakingly, they built up their winery; their first vintage in 2004 was produced in the makeshift premises of a children's toy house.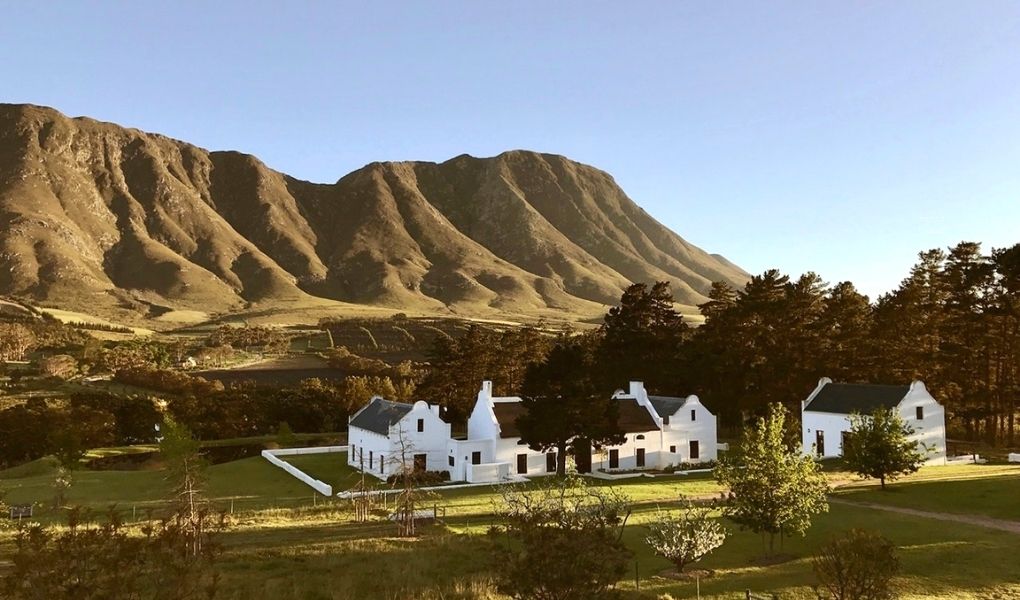 Her wines have received critical acclaim, especially the Ava Marie Chardonnay from a single vineyard. Named after her daughter, the vineyard is only two hectares grown on clay and decomposed granite. The self-taught winemaker Wessels is obsessed. The Hemel-en-Aarde is known for its excellent growing conditions and naturally cold-retaining clay soils, which give the depth and elegance of the wine. The Ava Marie is a consummate manifestation of these qualities. Wessels says he practices no-till farming. «Perfect vineyards may look great in photos,» he says, «but the wine is rarely special.»
And yet, exceptional wines abound in South Africa. I have been fortunate to taste many single-vineyard wines and visit their sites, from Stellenbosch to Swartland. It is a fluid atlas of unique places, people and their stories. But among the most expressive wines, Huilkrans Chenin Blanc from Alheit Vineyards perhaps stands out. This wine brought home to me the meaning of luminosity. Pure, crystalline fruit with an electric acidity describes its place of origin like a photograph: old vines in Skurfberg on an isolated mountain post with a cliff that weeps when it rains. A vibrant and barren area of raw, natural beauty somehow captured in a bottle that can now travel the world. If that's not magic, I don't know what is.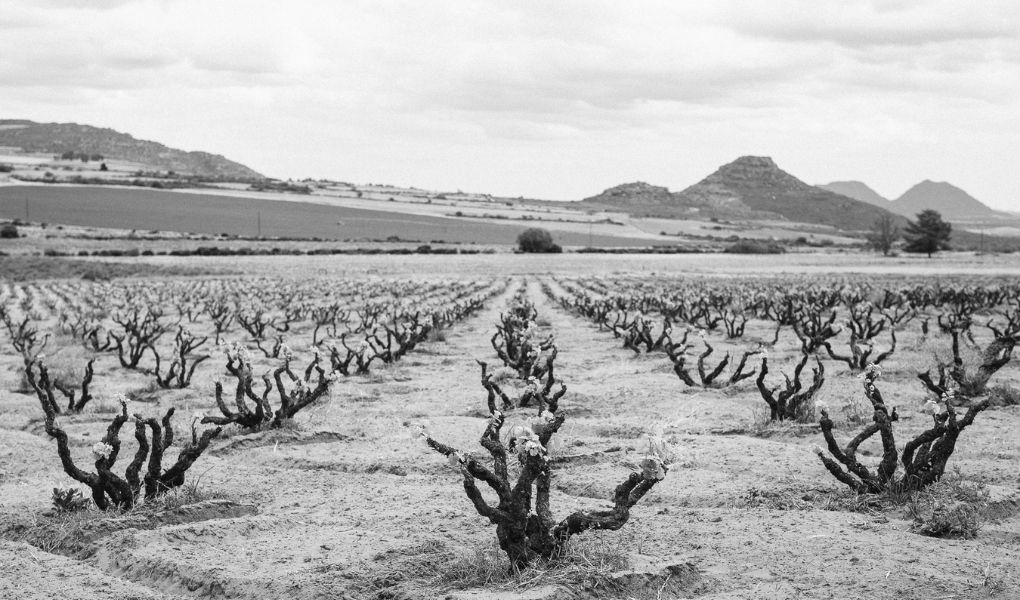 All prices in CHF incl. VAT. Daily price as of 24.05.2022.
Offers valid while stocks last. Errors and price changes subject to change.