Every wine has its story that makes it unique
Text by Karin Wild
I am Karin Wild and my great passion is wine and the stories we can read in the glass and taste on the palate. For several years I have been working as a so-called «Cape Angel» at the monthly tastings of CapeWines and I am always very happy to share my passion for South African wines with you.
Again and again I am thrilled by the high quality, elegance, density, finesse and storability of the wines of South Africa. In addition to the Cape Wine Summer Party, the Taste the Best event is always something very special for me, when, like last Saturday, there is the unique opportunity to present the best wines of South Africa. It is not always easy to keep track of so many wine highlights. Looking back on last Saturday, I share with you today a few of my very personal highlights, wines that particularly impressed me for different reasons.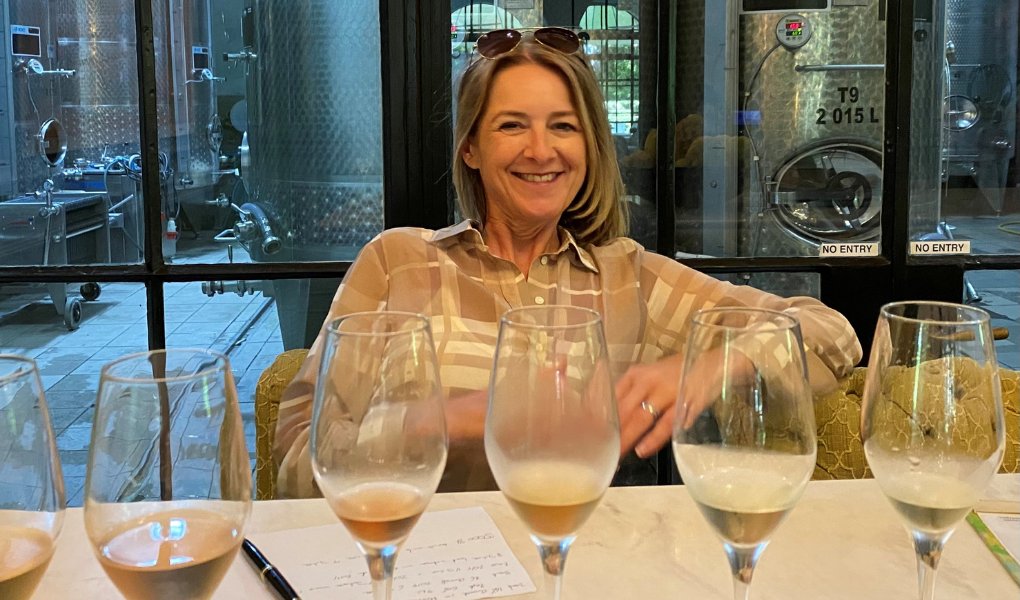 Maybe you have already met me at one or the other event, Wine&Dine or even in South Africa.
Sincerely your KapWeine Cape Angel
Karin
The grape variety Chenin Blanc, also known as Steen in South Africa, provides primarily in the Swartland for complex white wines with high complexity, minerality and also exceptional aging potential. Among my favorites are Chris Allheit's «Fire by night» 2021 and the three David & Nadia Chenin Blancs «Plat'bos», «Hoe-Steen» and «Skaliekop» 2020. But Stellenbosch also produces great Chenin Blancs, as the Ken Forrester Vineyards FMC 2020 shows with its wonderful full-bodiedness, notes of ripe apricots and honey. The farm was among the first to take the Loire grape variety seriously, so it remains among the best today. Be sure to think of this wine at the latest when you cook your next curry.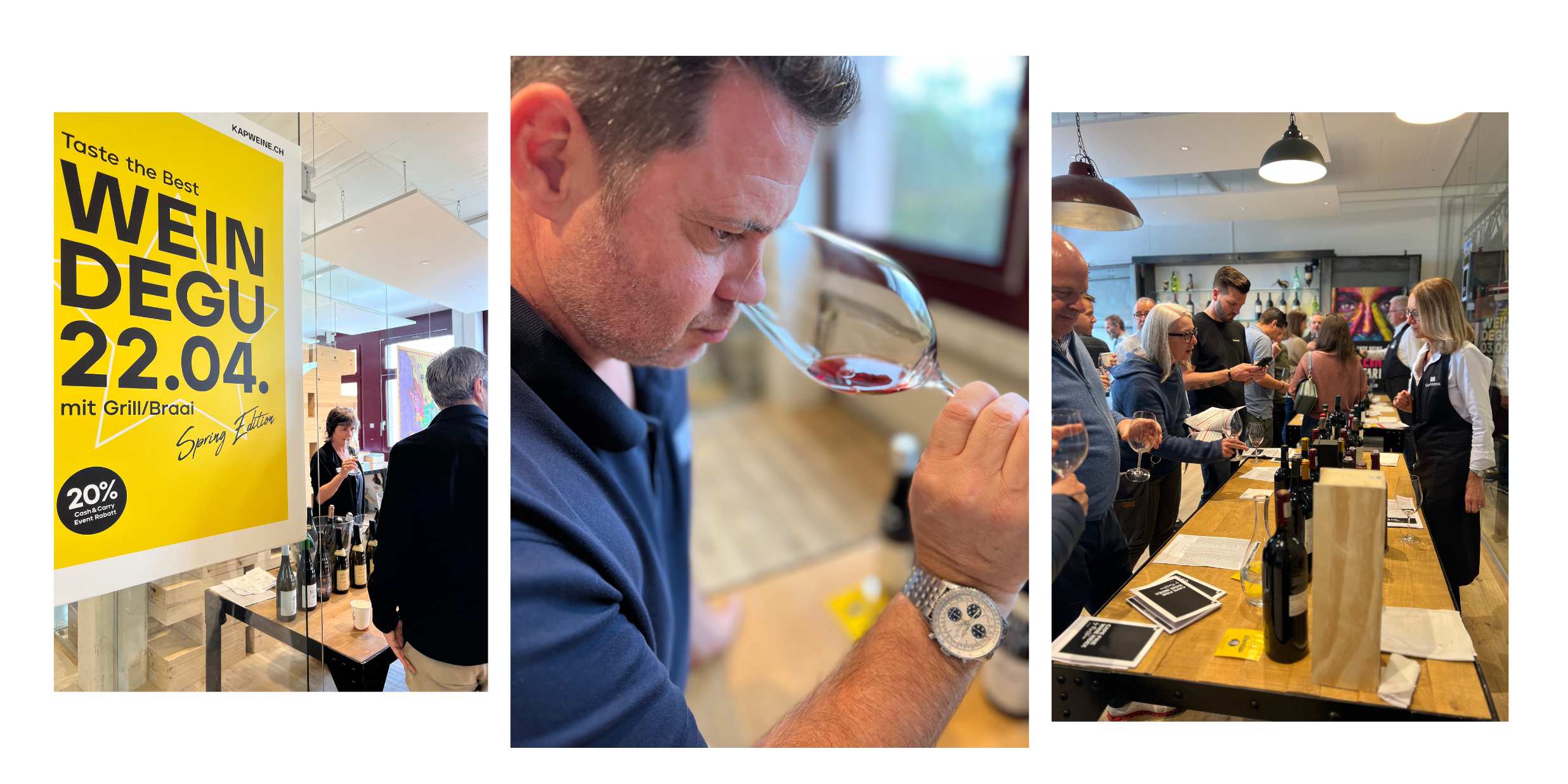 As a big fan of white Burgundy wines, I have many South African Chardonnay favorites, they don't have to hide behind the French Chardonnays in any way, certainly not the ones that are opened at Taste the Best.
My wow moment was the Oak Valley Tabula Rasa South Ridge Chardonnay CY95, 2018. By the way, the name Tabula Rasa comes from the fact that the Elgin Plateau, where the vines for this great wine are today, from whose grapes this Chardonnay is made, once had exclusively fruit trees, which were removed à la «Tabula Rasa». Also not having to stand in line behind Burgundy in my eyes is the Storm Chardonnay Ridge 2021, which comes from the Hemel-en-Aarde Ridge area where the grapes grow on slate soils in a cooler location. This wine impresses with its complex fruit, freshness, citrus notes, and a finish that is both soft and lingering.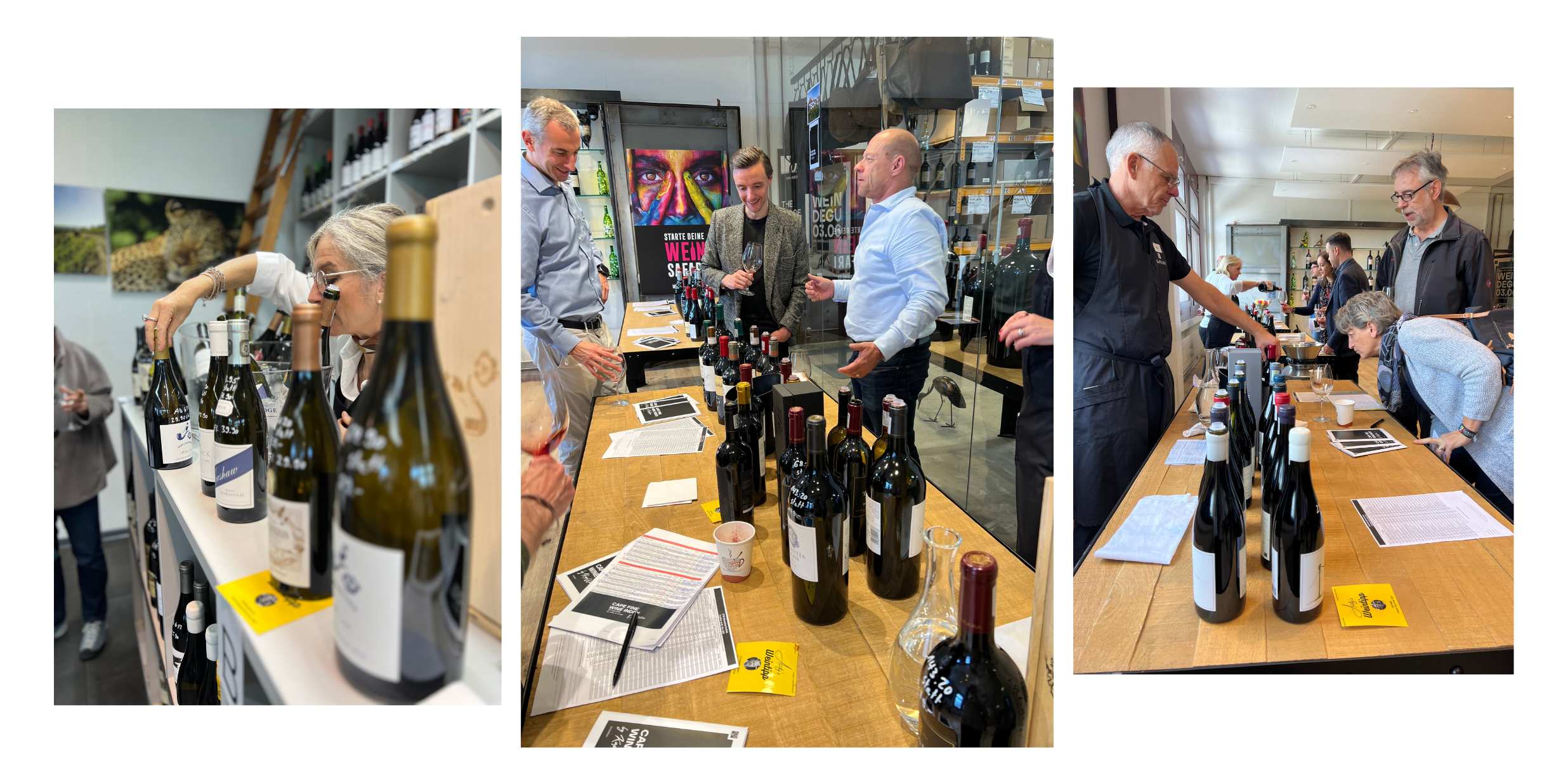 The red wines are almost all highlights for me, but I was particularly impressed by the following pearls. On the one hand, the Rust en Vrede Single Vineyard Cabernet Sauvignon 2018, which impresses immensely with its never-ending length, its bouquet of cedar, chocolate, cassis and lots of dark fruit. With a glass of this wine it is easy to find «peace and quiet», just completely «Rust en Vrede». On the other hand, I find Thelema's 2018 Rabelais really sexy, with 85% Cabernet Sauvignon and 15% Petit Verdot. It represents the best of what Thelema brings to the bottle and will certainly give pleasure for many years to come.
Always a highlight for me is Lady May, including last Saturday's 2015 vintage. The Bordeaux style of its namesake Lady May de Lencquesaing, former owner of the famous Chateau Pichon Longueville Comtesse de Lalande in Bordeaux, is unmistakable. I had the great honor and pleasure of tasting the new 2017 vintage last month with Andy Zimmermann at a blind tasting in Cape Town. The Lady May was compared with great wines like Chateau Haut-Brion and highly praised. I can only say, secure a few cases of Lady May 2017 en primeur now, just like in Bordaux but at much more attractive prices.
In this sense, I wish you as much pleasure and fun with the South African wines as they bring me!
Cape Fine Wine Index
Order an exclusive Cape Fine Wine Index Portfolio until 30.4.2023 and benefit from attractive release prices!